Terms andConditions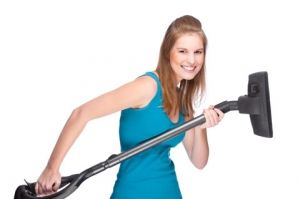 The conditions will establish all of the obligations, responsibilities, and rights of any parties who are involved in the agreement. These terms and conditions can be altered or amended without the need for prior notice.

1. Introduction

o It is important to check the terms and conditions that are included here, to ensure they are complete and accurate before committing yourself to any contract.

2. Bookings and Confirmation

2.1 At the point the booking is made, you are required to submit an accurate description of the property in question. Lucy Cleaners reserves the right to alter any quote, as well as charge for additional work needing to be done.

2.2 Any incomplete, inaccurate or otherwise incorrect data or requirements may result in a cancelled order or an extra charge.
2.3 Properties must be made accessible to our team and you must ensure access is available.

(a) Should the cleaning staff not be able to access a property, there will be a minimum charge to you of £50.

2.4 It is required that you provide debit or credit card details to secure a booking.

(a) Credit card payments will incur an additional 2% fee.

2.5 Once the confirmation of a job has been made, we will reserve a slot for this service to be performed. It is important to note that this is simply an estimate; we maintain no control over force majeure circumstances, which might include the weather, traffic, or other events.

2.6 It should be noted that it remains the customers' responsibility to arrange parking. Any fees deriving from parking will be charged to the customer.
3. Pricing and Payment:

3.1 Any services provided are to be paid for in cash, or can be paid for by card over the phone at the beginning of the job. Cheques are not accepted.

3.2 All prices are set on the minimum charge of the corresponding service that is to be provided.
(a) Carpet cleaning minimum of 48 GBP including VAT
(b) One Off Cleaning minimum of 128 GBP including VAT

3.3 There may be extra charges, including, but not limited to; properties outside of the M25 and £11.5 congestion charge.

4. Re-schedule and Cancellation of Appointments:

4.1 should you decide to cancel any appointment less than twenty four hours prior to the job, there is a fee of £50 to be paid without further notice.

4.2 Lucy Cleaners will reserves the right to place a £25 charge should an appointment need to be rescheduled less than twenty four hours prior to the job.

5. Services:
5.1 We require that our teams have both warm water and adequate lighting on hand at the property. Should there be an instance where either the health or wellbeing of our team are compromised, we reserve the right to cancel any appointment.

5.2 Any or all of the services may be sub-contracted.

5.3 It is essential that you or a person representing you are on hand to sign off on the cleaning being performed to your satisfaction. Should you fail to be present, it will be taken that the services are acceptable.
6. Liability:

6.1 Lucy Cleaners is not to be held liable in the event of:

(a) discolouring or wear of fabric becoming visible after dirt has been removed;

(b) there is a spillage or stain that it is not possible to remove;

(c) Any wooden floor has become damaged due to the failure to fix protective pads to the legs of furniture;

(d) it has not been possible to complete the services due to the entrance of a third party;

(e) Steam cleaning has caused the curtains to shrink.

Lucy Cleaners strives to handle with any issues regarding the service. It should be noted that complaints filed 7 working days after work has been completed will not be handled or resolved.