AboutUs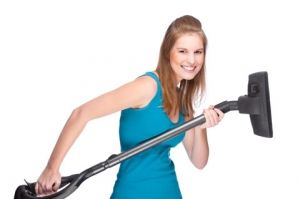 We at Lucy Cleaners have been operating for over ten years, and throughout that time, we have came to understand the fundamental concept that every professional company should possess. And that is to treat your customers well and have their best interests at heart. Therefore, this is now the key concept we live by. Each and every client deserves a superb service and that is what we intend to provide them with. We want all our customers to feel completely satisfied with the service we offer you and we hope you will rely on us for your cleaning needs. If you would like to get in touch, call us today on 020 3397 3109.
Heavy schedules are not uncommon these days, what with work and other commitments, there never seems to be enough time to do your house chores. Coming home to a dirty house isn't exactly pleasant. In fact, it can add extra stress onto your day. That is what we are here for. We want to help you with the cleaning so that you don't have to keep thinking about it.
Our team of expert cleaners is well-trained and diligent. They certainly won't let you down. After they've finished working on your home or office, you will be flabbergasted by the amazing results they deliver. It will be shining and sweet-smelling and certainly a delight to live or work in. with their great amount of experience, they can handle all sorts of situations. So no matter what cleaning situation you have on your hands, they can deal with it. Not only is the team highly skilled and professional, they are friendly and well-mannered too so you won't feel like you're having strangers in your home. They are always happy to meet new clients and get to know them well.
We offer a huge range of cleaning services to our clients. From office cleaning to domestic cleaning to carpet cleaning to upholstery cleaning, we really can help you with anything. Unlike most people, we have the expertise and the appropriate resources to ensure that all goes well so that we deliver great results.
A great percentage of our customers are busy Londoners with hectic schedules. Due to their work commitments, they rarely have any spare time and when they do; their preferred way of using up their free time is hanging out with friends and family – not doing the cleaning. By hiring us, we can allow you the free time to spend with friends and we'll do all the dirty work for you so that you don't have to lift a finger. We are more than happy to do all of it for you. Whatever you need, we are here for you and readily available. You shouldn't have to spend your limited spare time scrubbing floors and dusting your furniture – so let us do it for you. You can even hire us on a regular basis so we can maintain your house.
All our employees at Lucy Cleaners are highly skilled cleaners with a wealth of experience. After all, we only hire the best. By letting them clean your home, you'll be able to come back home after a hard day at work to a gleaming, odor-free home filled with a positive kind of energy you need. The same goes for those seeking an office clean. Wouldn't it just be lovely to enter a bright and clean office free of dust and grime? Well, we can do just that for you. If you think it sounds appealing, or if you have any further questions about our services, please call us on 020 3397 3109 and we'll help you in any way we can.
Lucy Cleaners is a company that really does give you fantastic, cleaner carpets. Operating right across the London area within the M25 boundary, we have now been in business for over a decade. In that time we've been a leading player in making quality, professional carpet cleaning available for everyone by making it affordable for everyone. In addition to our main business of cleaning carpets we also provide a range of other cleaning services. Many of our new clients, professional as well as domestic, take advantage of this and hire a number of different services at once. From upholstery cleaning to end of tenancy cleaning we're the best one-stop shop you can get that always gives a dependable, convenient and professional service. Our workforce is highly skilled, a result of our recruitment and training process which also includes comprehensive vetting. It all adds up to our company giving you the very best in carpet cleaning and other cleaning for a price that's always delightful to know.
Our Mission
Our company has a mission to exceed your expectations, no matter how high they may be. We are dedicated to giving highly technical and skilled cleaning which is also friendly, convenient and professional. Whatever you are looking for when it comes to top class carpet cleaning in London, we aim to provid.
Our Commitment to our Customer Satisfaction

Over the many years we've been in business, customer satisfaction has been our number one priority. It's this guaranteed commitment which has seen our business grow not just into a major carpet cleaning company but one which is highly-regarded and praised. As such, because of this, when you hire us, we make a commitment to give you the same complete satisfaction.

Our Promise to the Environment

It's our view that caring for the environment is as important as it's ever been. At our company we make sure that as an ethically aware cleaning company we do our bit to help the environment. So, amongst other things, we use green, environmentally friendly products, we recycle as much as we can and always strive to keep our carbon footprint as low as possible.

For an absolutely no-obligation free quote call us now on 020 3397 3109.

We specialise in delivering exceptional cleaning services and results up to the standards of hygiene and cleanliness established by the British Institute of Cleaning Science.

Lucy Cleaners
53 Brick Lane, Greater London,
E1 6PU, United Kingdom
020 3397 3109