PrivacyPolicy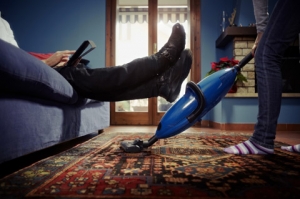 lucycleaners.co.uk is committed to protecting the privacy of users. We want to share the privacy policy with you because we believe it to be important.
Any and all personal data collected is to be used with regards to the Data Protection Act, 1998, as well as any other applicable laws.
Control of personal information
The information (private) submitted to or otherwise collected by lucycleaners.co.uk will be under the control of Lucy Cleaners.
What information will be collected and how will it be used?
We only aim to collect information regarding individuals, in the instances of it being knowingly and specifically provided. As an example, the registration process, or the time an order is placed.
When making an order, the personal information will be collected by us in order to complete the order. This may be subject to security checks in order to combat transactions of a fraudulent nature.
Preferences about marketing and similar information is also collected by our team. This allows us to contact customers with information and offers about the services and goods we have to offer. It also enables carefully curated 3rd parties to do similar. This data is important as it helps us review and better the products, services and everything else we have to offer.


Will lucycleaners.co.uk be sharing any received information?
Sometimes, 3rd parties will be used to carry out selected activities on our behalf. This can include completing an order, handling installations or surveys, package delivery, marketing via post and email, the removal of repetitive data from lists of customers, the analysis of information, the assistance with marketing, the processing of credit card payments, and the providing of customer services. The selected 3rd parties are given access to information but may only use it to perform dedicated functions and not for other purposes.
We protect against transactions of a fraudulent nature by passing along personal data to external agencies. These agencies check this information.
However we do not share or sell your information as an individual customer of the site, unless you agree that this can take place.
Cookies
Welcome to the cookies page for lucycleaners.co.uk! We want to ensure that our customers have a clear understanding of how we use cookies on our website in order to provide the best user experience.
What are cookies?
Cookies are small files that are stored on your computer or mobile device when you visit a website. These files contain information about your browsing activity on that website, such as your preferences and actions taken while on the site.
Types of cookies we use
We use both session cookies and persistent cookies on our website. Session cookies are temporary and are deleted when you close your browser. Persistent cookies remain on your device until they expire or are deleted by you.
We also use first-party cookies, which are set by our website, and third-party cookies, which are set by external websites and services that we use, such as Google Analytics.
How we use cookies
We use cookies for a variety of purposes on our website, including:
1. Essential cookies: These cookies are necessary for the functioning of our website and enable you to access and use our services.
2. Analytics cookies: We use Google Analytics to collect information about how visitors use our website. This helps us understand how to improve our website and provide a better user experience.
3. Advertising cookies
Cookies are the name given to alphanumeric identifiers websites transfer to your computer and its hard drive via the web browser. They are used to recognise and track visitors, allowing us to better understand and improve our site. This helps us provide features and improvements, based on data like the source of your visit. We will be able to understand which portions of our website best serve you.
It remains impossible to purchase anything from lucycleaners.co.uk without the use of cookies and we suggest you leave them enabled.
Links
Occasionally, we form relationships with other companies that allow us to help you access other companies' websites directly from our own.
As such, we always attempt to provide links of the highest quality, to reputable sites we believe will be relevant to your interests. It should be noted that certain 3rd party sites are outside of our control and we are not contributing to their content.
How do we at lucycleaners.co.uk protect your customer information?
We always use a secure server when you are placing orders or accessing your account. This SSL secure server software allows us to encrypt your data before it has even been sent.
What choices do I have?
You can choose not to provide lucycleaners.co.uk with the information we request. However, cookies will need to be used when you place an order using our site.
These preferences can be changed at any point by contacting our team.
Is it possible to make a complaint to Lucy Cleaners?
We always hope to deal with all complaints in a fair and competent fashion. Customers are kept informed via telephone at every stage and we always strive to resolve any complaints within 64 hours. If you are not satisfied with the way your complaint is dealt with, you should call us.
Policy changes
Any changes to our privacy policy we decide to make will be listed on this page.
Tell us what you think
Any questions or queries regarding privacy are welcomed.
Should you have any such questions, feel free to get in touch with us 020 3397 3109 or via email.