Best Tips and Tricks for a Sparkling Clean Kitchen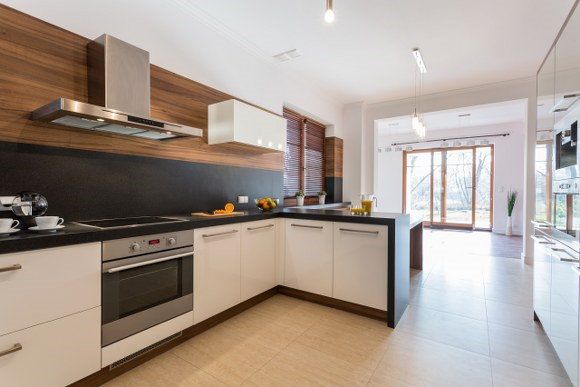 Your kitchen is the heart of your home in Shoreditch. It is where you eat, prepare, store and cook your food; this of course means that it is essential to keep the kitchen healthy, hygienic and squeaky clean. Unfortunately they can get very dirty very fast and without the right amount of attention, your kitchen can easily become messy and unsanitary. Even if you wash up, and wipe down counters after every time you make a meal, everyone needs to treat this part of their home to a thorough, extensive cleaning once in a while. Here are some kitchen cleaning tips to help make your kitchen completely immaculate.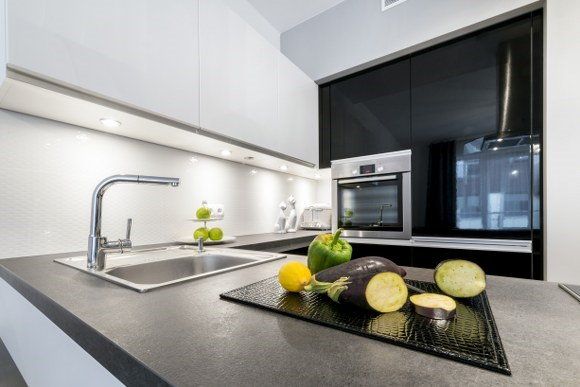 Counter tops
Counter tops are perhaps the most noticeable aspect of any kitchen in Shoreditch, EC1. Making sure that these work surfaces are sparkling clean will go a long way to really sprucing up your kitchen, but keeping them that way can be a real challenge. To clean your counter tops, wash them down with a dish cloth or sponge and a generous dose of warm, soapy water. To avoid streaking you should dry them off using a microfiber cloth and to polish off the whole procedure; give them a few squirts of a disinfecting cleaning spray. Once you're counter tops are spotless, you'll want to keep them that way and one way to maintain their tidiness is to keep counters as clutter free as possible. Stash away as many items as you can into cupboards and drawers; the clearer your counters are, the tidier your kitchen will feel.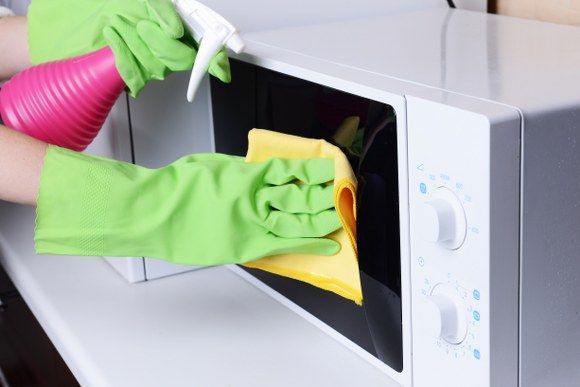 Clean your appliances
In order to breathe new life into your kitchen, you'll need to give all of your counter top appliances a good seeing to. Make sure to scrub your kettle until it's clear from lime scale, clear the crumbs from your toaster and wipe down your microwave to remove all residents of food and odour. These items are often overlooked, but you'll be surprised at just how much the cleanliness of your kitchen can be improved simply by cleaning these household appliances.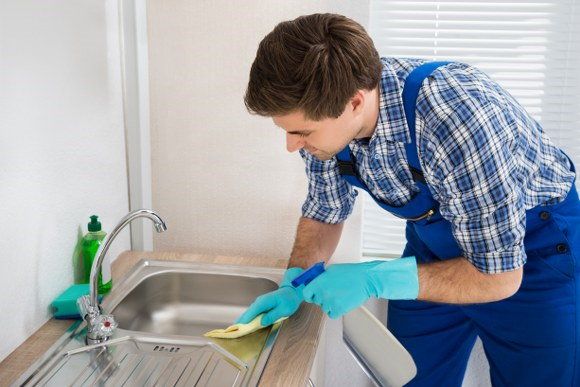 Wash the sink
When doing the kitchen cleaning, remembering to clean your sink can make a huge difference to the overall appearance of the kitchen in your home in the EC1 region. Wiping the sink down with a few squirts of all purpose, disinfecting cleaner can make your kitchen look bright and clean. It also helps keep germs and dirt to a minimum, which is important in the area that you wash your dishes!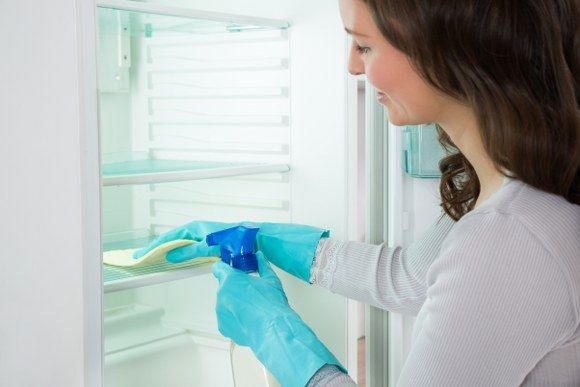 Freshen up the fridge
It's important to revamp your fridge at least once a month. To give your frdge a really thorough cleaning, empty it of all its contents, throw out any food that is old or gone off and if the shelves and trays are removable then take them out and soak them in soapy water. Once the fridge is completely clear, give it an intense scrubbing (both inside and out) with warm water, disinfectant solution and a cloth or sponge, take extra care to get every nook and cranny including the rims of the door and all the corners.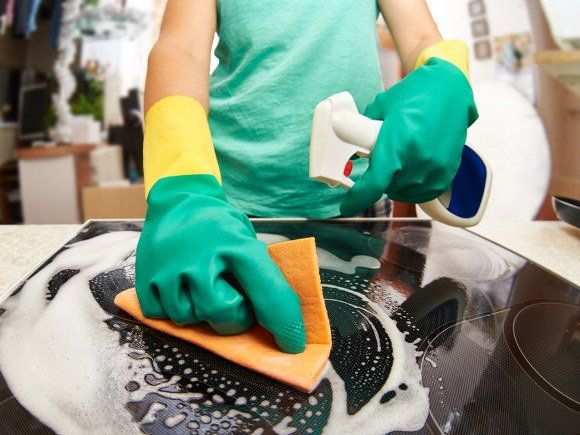 Get your oven spotless
The dreaded task of cleaning your oven in Shoreditch doesn't need to be performed very often, but when the time comes, it's essential to give it an intense and long lasting clean. Purchase a high quality oven cleaning solution and follow the instructions of your product. Once you've applied this cleaning agent to the interior of the oven and the racks, go over the hob with a scrubbing brush and a stain removal spray. You'll love cooking in your sparkling clean oven, and it will have a huge impact on your whole kitchen.
You may also like: