Tricks to Clean Any Type of Floor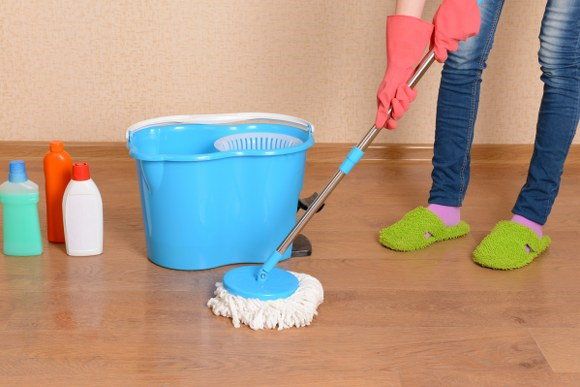 Cleaning a floor in Colliers Wood is pretty straight forward. Everyone knows how to use a vacuum and now that they have different setting for carpet and hard floors, it takes no effort or time at all to switch between the two. Different types of surfaces are a lot more fragile than others however and shouldn't be cleaned in ways that the other surfaces can be. As a rule of thumb, all floors that are swept should be done every three or four days and vacuumed surfaces once a week.
• Wood flooring. Floors made from wood are protected by a wax surface to stop the wood from being damaged. Because of this protective layer, you shouldn't use any abrasive material when cleaning your floor in Colliers Wood, SW19. To maintain the cleanliness, you should sweep the dirt away every few days or run a vacuum over it once a week (using a soft brush setting). This removes any large particles that have been deposited on the surface. Once a month you should mop the floor to get rid of any bacteria. Too much water isn't good for the wood surface so you should make sure your mop is properly wrung out so that it doesn't drip. You can also wax wooden floors. This shouldn't be done very regularly as the wax builds up and becomes very grimy. When this happens, you should have the layer of wax stripped off and the floor should be re waxed.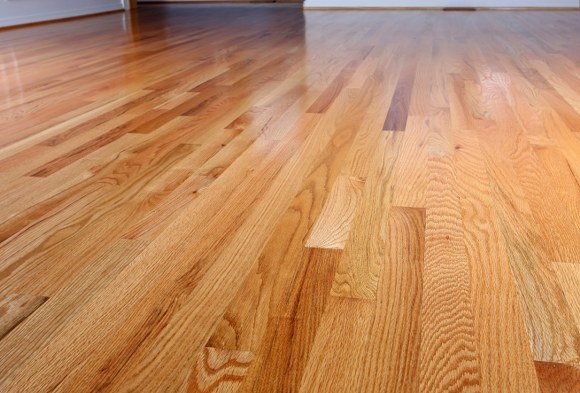 • Laminate floors. Like wooden floors, laminate boards shouldn't be wet. If you need water to clean it with, consider spot cleaning the area with a baby wipe as they aren't too wet and they dry very quickly (although you should be very careful in these areas as spot cleaning makes the floor very slippery). You could also clean it with a damp mop and dry it immediately afterwards. A sweep and vacuum every few days is sufficient to clean these types of floors with but make sure you use the soft brush as abrasive objects will scratch and damage the surface. Any spillages should be dealt with immediately as they can set and stain the laminate floor and they can even damage the protective layer. Laminate floors are prone to scuff marks from rubber shoes. If you ever experienced these as a child you will know that simply rubbing at them with either a normal pencil eraser or your finger will get rid of them.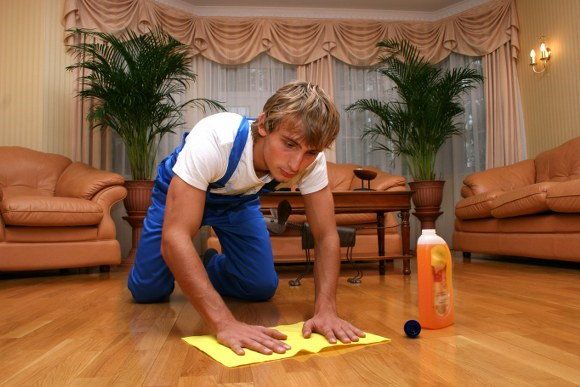 • Ceramic tiles. Tiles should be cleaned by using a broom or a mop. If you don't want streaks left on the floor, you can dry the water after you've cleaned it with a cloth and it will be left with an even, streak less finish. Ceramic floors are easily scratched so avoid using abrasive materials on them. You should also be careful of cracks and get them fixed and replaced as soon as it happens as it could cause an accident in your home in the SW19 region.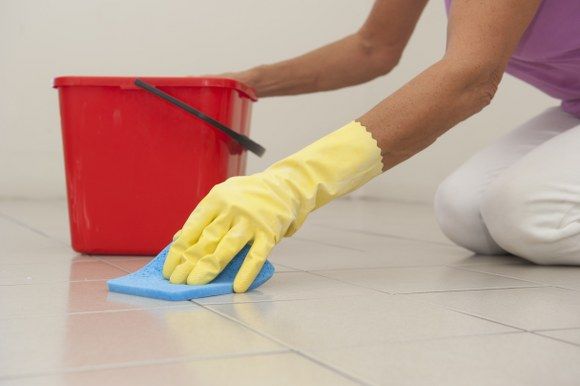 • Stone floors. Stone floors can be dealt with a lot more carelessly than the other types of surface. Sweeping and vacuuming should be done every few days to get rid of the large particles and you should also mop the floor regularly too.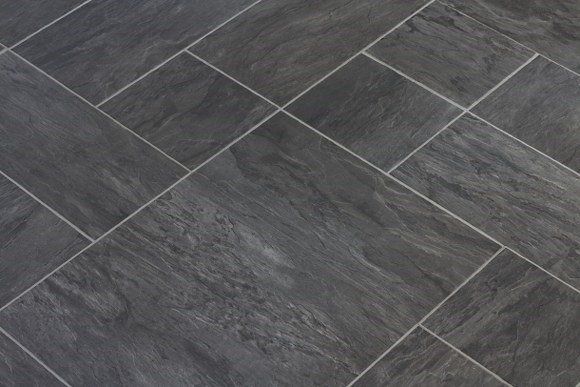 When mopping your floor in Colliers Wood, you should consider purchasing a steam cleaner instead. Although they are a lot more expensive than a regular bucket and mop, they require minimal effort, don't need to be wrung out and no cleaning agent is needed to be added to the water. Not only this but they are eco-friendly and once you've bought the actual machine, you don't need to buy floor cleaning products ever again.
You may also like: