How Do I Clean My House Naturally?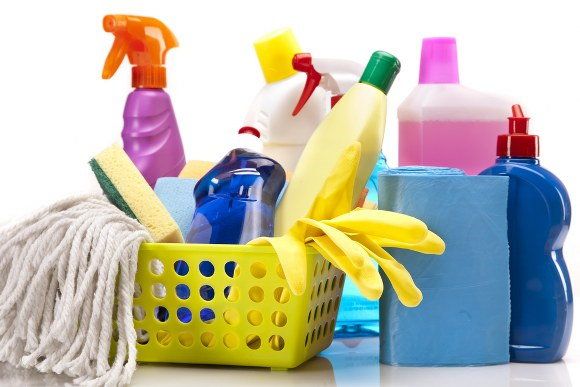 Eco-friendly cleaning solutions have become quite a hit in the last years. This is mainly due to the fact that they don't contain dangerous chemicals and toxins that pollute the environment and present a real threat to human health.
There are many other benefits to green home cleaning solutions. For example, they are all quite effective in what they do. Use them once and you will find out yourself just how convenient and powerful such methods may prove to be. Furthermore, they are cheap - a solid advantage over most commercial products that are quite expensive. Finally, there is one other plus that natural cleaners have over other products and that is the fact you have the ingredients for them at home. Find that hard to believe? Here are some cleaning solutions that you can use with products you currently have in your home:
- Vinegar - if you are looking for an all-purpose all-natural eco-friendly cleaner, vinegar is your best bet. Get an empty spray bottle and mix equal parts water and vinegar in it to get yourself a really nice product to aid you in domestic cleaning chores. It is very effective in the bathroom, where it can take on hard water deposits and soap scum. Hard water deposits stand no chance against it too. Use vinegar to sanitise your dishwasher - simply pour half cup in the detergent tray and run the machine.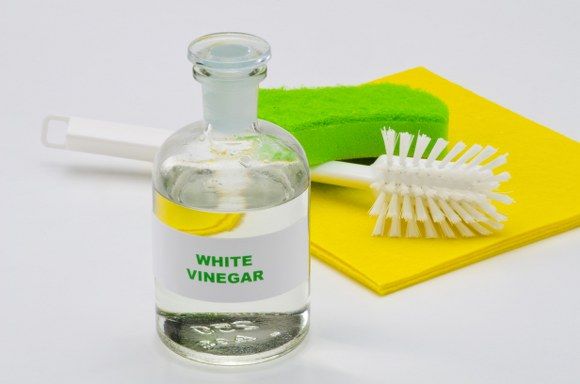 - Lemons and lemon juice - if the interior of your microwave is a mess, lemons can help you return it to sparkling condition. Just cut one fruit in half, squeeze all o the juice in a small bowl and place it inside the microwave. Turn it on for five minutes and enjoy the fresh scent. Bad odors will be gone in no time as they get replaced by the fresh scent of lemons, while steam condensation loosens all stains so that you can easily wipe them.
- Baking soda - should you face a vehicle malfunction and spill oil on your garage door, some baking soda can go a long way in removing it. It has great absorbing qualities, which can effectively counter spills. This also makes it great for stain removal in case of wine or coffee spill on the carpet.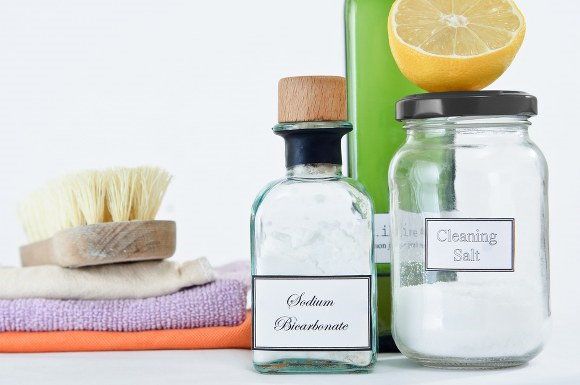 - Dryer sheets - dryer sheets are not only good for using in your laundry, but also to get pots and pans remarkably clean. All you have to do is place one dryer sheet in the pot, add water and let it soak overnight. Thanks to the antistatic agent, most of the stuck food residue will be loosened and further cleaning service made very easy. Just sponge off and you will have a pot looking fantastic.
- Disinfecting wipes - if you have no time for a thorough home clean, you can do some daily touch-up with disinfecting wipes. They are very useful for the fact that they can sanitise many areas around your home - tubs, toilets, sinks and faucets.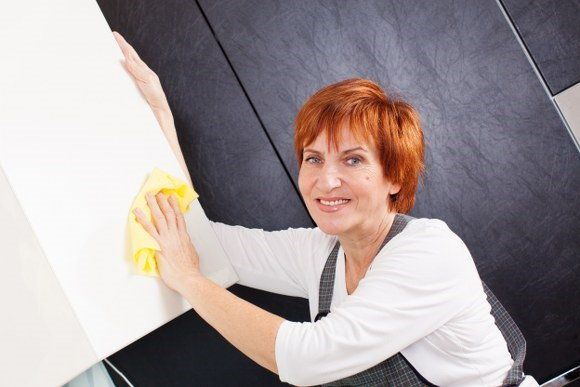 - Cola - apart from being one of the most favourite drinks to so many people, Cola in facts ranks among the most effective tools for cleaning the toilet. The way it works is rather simple - just pour it, wait for some time and then scrub before finishing this cleaning service with a flush. The result is going to be amazing and you will always resort to this solution in the future.
- Toothpaste - apart from washing your teeth, toothpaste is a useful tool for cleaning many other areas. It is great for stain removal, because it usually contains surfactant, mild abrasive and antibacterial agent. It can be used to polish chrome fixtures in the bathroom or kitchen areas. Dab some toothpaste on soft cloth and work with that to quickly get tarnished silverware back in shape. A stained iron soleplate can be completely restored thanks to toothpaste. Simply dab the paste on mineral deposits and clean with a cloth.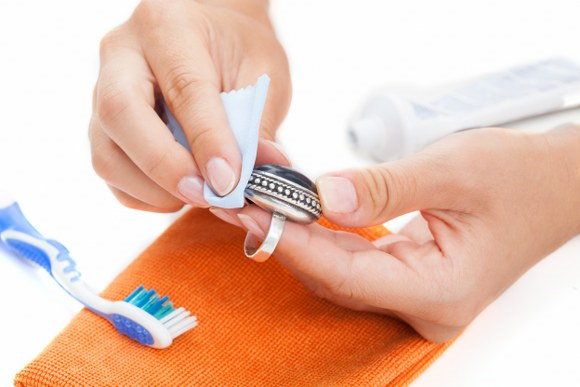 You may have never considered such cleaning solutions, but you must absolutely give them a try. Chances are you already have them in your home, so all you have to do is test them to see just how effective they are.
You may also like: